Dear Ones:
Today was the first day of school. Never one of my favorite days of the year I must say. I love having my boys home with me. I must say though that my boys have an amazing school and if they can't be with me then I want them there. The girls and I are sure going to miss them and can't wait for them to come home and tell us about their day.
Baby girls hearing is also taking place in about 20 minutes so I'll let you know how it goes.
Some funny things from this morning I wanted to share are:
Canaan prayed for the "ear thing" for baby girl as we prayed before we left for school. He is so cute. He thought hearing meant her ear thing LOL.
Zion said on the way to school "he wished school did not start until you were ready to wake up." I know how he feels.
Zion also said "he wished he was small enough to drive his hot wheel cars, then he would have a sweet ride." I guess our big huge barge of a van is not a sweet ride.
They make me smile!
Enjoy their pics from this morning.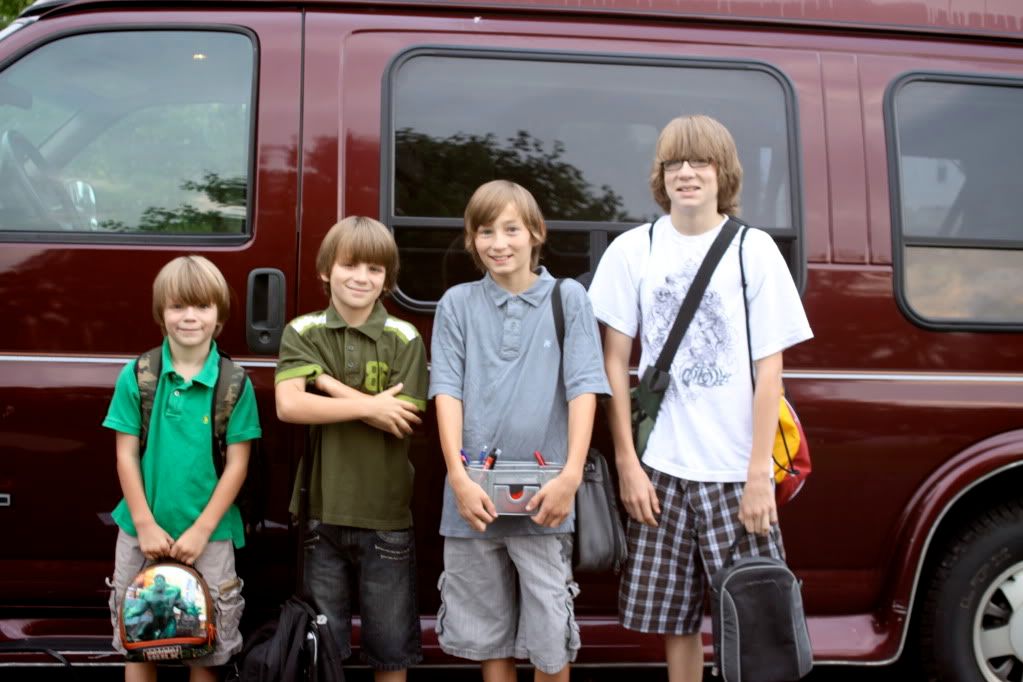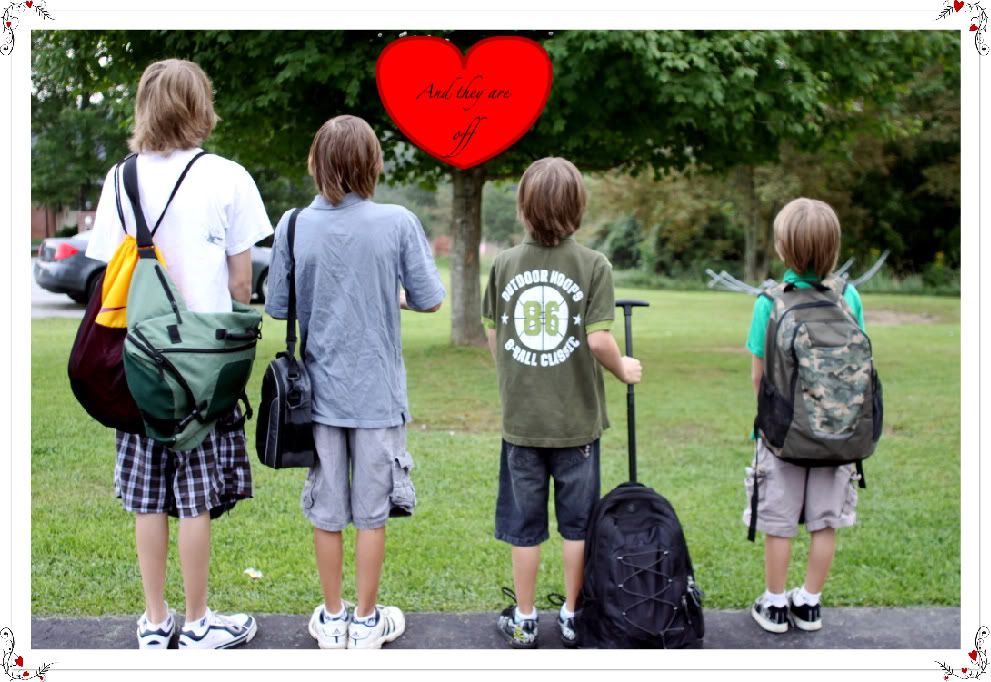 Blessings!